Confession: I hate to clean. It always falls on the bottom on my priority list. But I love hosting parties and having people over and a dirty house is never welcome during those occasions. It never fails that I end up scrambling to quick clean the house before people arrive. Well, no more. This week, I'm on Spring Break (!!!) and my goal is to get on a cleaning schedule. That way my quick cleans will be even quicker!
This week, I'm combining my deep spring cleaning with this awesome cleaning schedule via Jenny Komenda at Little Green Notebook: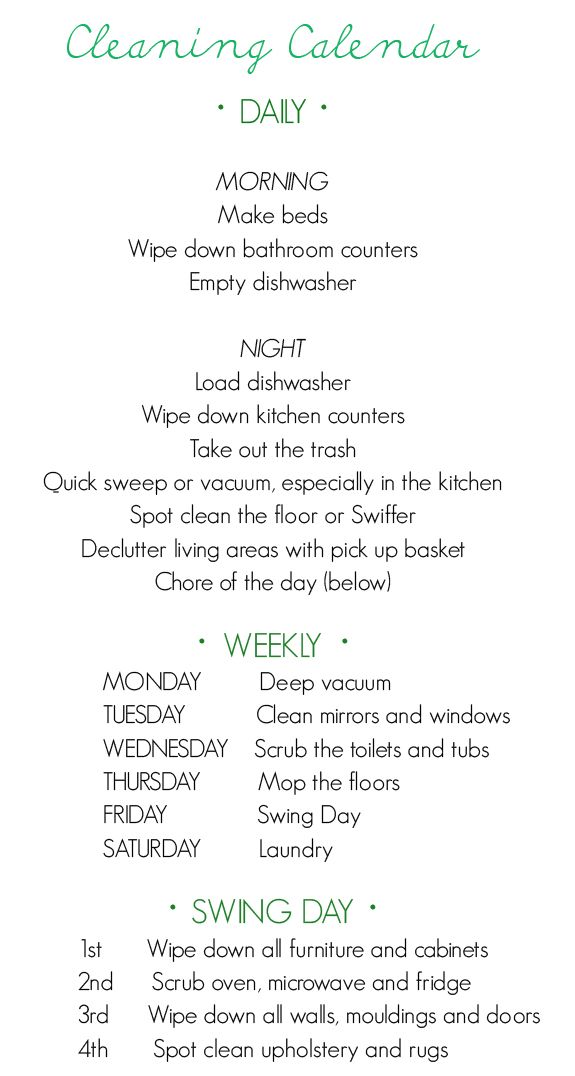 So, according to the schedule, tomorrow is a deep vacuum, along with the daily tasks. Pretty exciting, right? Hey, I'm trying here.
Do you have any tricks to keeping your house clean during a busy week?