Ever since I was knee-high, I been having a love affair with literature. I started reading when I was a kid and never stopped. I thought it would be fun to share some of my favorite books with you.
So here we go.
Five of my absolute favorite books ever (in no particular order):
Beach Music by Pat Conroy
This book reminds me of my days in Carolina and it will forever hold a place in my heart. Conroy is a true storyteller and even though I've reread this novel a couple times, it never loses its appeal.
Beach Music is about Jack McCall, an American living in Rome with his young daughter, trying to find peace after the recent trauma of his wife's suicide. But his solitude is disturbed by the appearance of his sister-in-law, who begs him to return home, and of two school friends asking for his help in tracking down another classmate who went underground as a Vietnam protester and never resurfaced. These requests launch Jack on a journey that encompasses the past and the present in both Europe and the American South, and that leads him to shocking - and ultimately liberating - truths.
[source]
Buy here.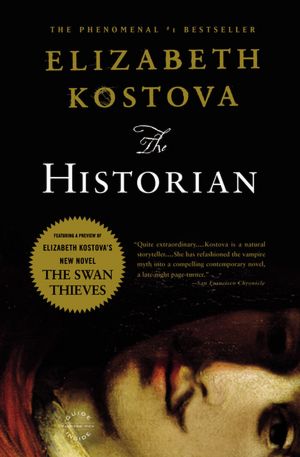 The Historian by Elizabeth Kostova
Truth: This is a book about vampires. However, as a Never-Will-Read-Twilight reader, I feel comfortable in endorsing this novel.
I felt actual chills when I read this book. I was transported to a world of medieval history, intrigue, and mystery.
Late one night, exploring her father's library, a young woman finds an ancient book and a cache of yellowing letters. The letters are all addressed to "My dear and unfortunate successor," and they plunge her into a world she never dreamed of-a labyrinth where the secrets of her father's past and her mother's mysterious fate connect to an inconceivable evil hidden in the depths of history.The letters provide links to one of the darkest powers that humanity has ever known-and to a centuries-long quest to find the source of that darkness and wipe it out. It is a quest for the truth about Vlad the Impaler, the medieval ruler whose barbarous reign formed the basis of the legend of Dracula. Generations of historians have risked their reputations, their sanity, and even their lives to learn the truth about Vlad the Impaler and Dracula. Now one young woman must decide whether to take up this quest herself.
[source]
Buy here.
The Leadership Challenge by James Kouzes and Barry Posner
I read this book in college and it literally changed my life. It introduced me to the concept of leadership and how leaders can transform an organization through the five practices: Model the Way, Inspire a Shared Vision, Challenge the Process, Enable Others to Act, and Encourage the Heart. If you are serious about being a leader and want to learn more, I'd start here.
Passionate about leadership and the potential within us all to become exemplary leaders, Jim and Barry have spent over three decades together researching, teaching, and writing about what great leaders do. They've also had the good fortune to interview thousands of leaders around the world - representing some of the more than 3 million people who have used The Leadership Challenge to help them reach for their personal best. And they've distilled all of that wisdom and experience down to five clear Practices available to all who accept the challenge to lead.
[
source
]
Buy here.
Of Bees and Mist by Erick Setiawan
I literally finished this book last week and it easily skyrocketed to the top of my list. It's an adult fairy-tale taking place in a bewitched town where spells and magic exist.
"Meridia grows up in a lonely home until she falls in love with Daniel at age sixteen. Soon, they marry, and Meridia can finally escape to live with her charming husband's family - unaware that they harbor dark mysteries of their own. As Meridia struggles to embrace her life as a young bride, she discovers long-kept secrets about her own past as well as shocking truths about her new family that push her love, courage, and sanity to the brink
."
[
source
]
Buy here.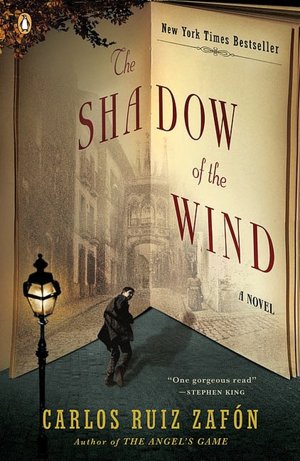 S
hadow of the Wind by Carlos Ruiz Zafon
This is probably my favorite book of all time. I found it while traveling in Barcelona a couple years ago and I am quick to recommend it to others. It is a beautiful story about stories and those that love them.
At the first light of dawn in postwar Barcelona, a bookseller leads his motherless son to a mysterious crypt called the Cemetery of Forgotten Books. This labyrinthine sanctuary houses the books that have lost their owners, books that are no longer remembered by anyone. It is here that ten-year-old Daniel Sempere pulls a single book - The Shadow of the Wind - off of the dusty shelves to adopt as his own. With one fateful turn of the page, he begins an adventure that will unravel another man's tragedy and solve a mystery that has already taken many lives and will shape his entire future.
[
source
]
Buy here.
Check back tomorrow for our first ever giveaway on life. law. luck. and Happy Reading!
Google Affiliate Ads were used in this post.