Happy September! Hard to believe autumn is rapidly approaching. This felt like the summer of no summer so we tried to cram as much summertime goodness into August! We're at the lake this weekend for the holiday but I wanted to leave you a killer weekend workout: Triple Threat Cardio Workout. This one needs some equipment but if you belong to a gym, give it a try!
30 minutes, 3 machines. Go!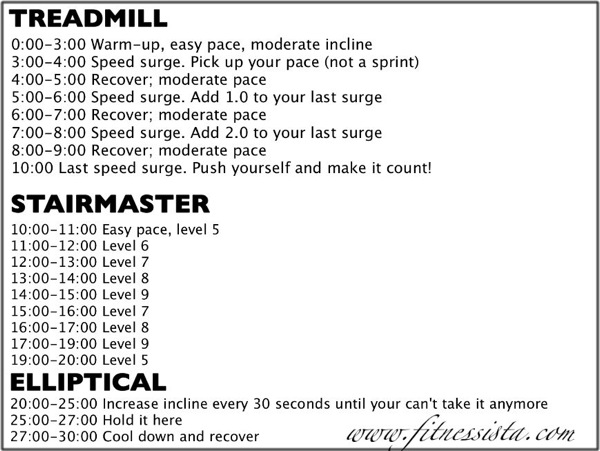 I altered it a bit when I did it, spending 15 minutes on the treadmill and only 5 on the stairmaster but it definitely got me sweating and burning those calories! Make sure you have a good cool down because you will need it when you are done!